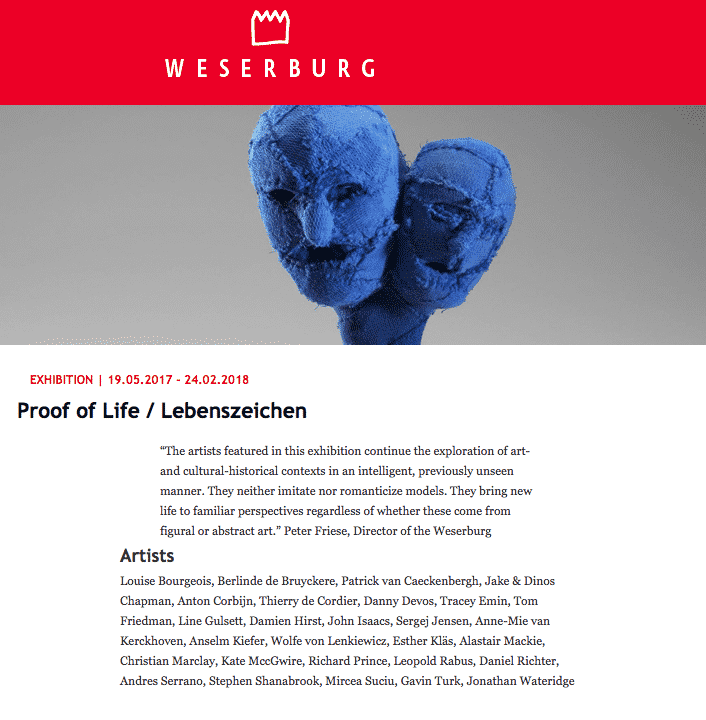 ---
HYPEBEAST PUBLICATION
10 Facts You Need to Know About Conceptual Artist Stephen J Shanabrook
The creative visionary has a way with chocolate and cotton candy. By Felson Sajonas ·
In the fashion community, conceptual artist Stephen J Shanabrook is widely praised for his work on Comme des Garçons SHIRT's 2010 spring/summer campaign. For the ads, Mr. Shanabrook borrowed from his own Paper Surgery collection to help convey the design house's wildly imaginative identity. The series were done in collaboration with fellow artist Veronika Georgieva and featured crumpled photos of fashion models — the images are meant to reflect the public's perception of beauty. Untouched, the spreads only show the glamorous exterior of fashion. However, strategically crumpled to distort and disfigure the models' faces, the photos aim to represent the uglier side of the industry.
Here, we present to you some interesting facts about his personal life, past works and influence on the art community.
1 Born in 1965, Shanabrook was the son of an obstetrician and the town coroner. He worked at a chocolate factory in a small town in Ohio during his childhood.
2. He is known for using non-traditional materials, especially chocolate. Other materials he has used include animal carcasses, plastic dolls and cotton candy machines to name a few.
3. His works are meant to juxtapose unassuming objects and items of desire with the emotional responses surrounding addiction, violence, sexuality and religion.
4. For his earlier works with chocolate, Shanabrook would go to morgues in Russia and the United States and make molds from the fatal wounds of anonymous people — this included gunshot wounds, stitched skin, protruding eyeballs, etc. A dark chocolate sculpture titled On the road to heaven the highway to hell depicts the remnants of a suicide bomber with his entrails in full display.
5. Another food-related work features a performance art piece entitled Slapped in the face until your shit turns red. Here, standing against a white wall, Shanabrook places a cotton candy machine modified with fans in front of his face that slaps him with the red and fluffy substance. According to the artist, "The cotton candy performance for me is a simple gesture to conjure up feelings of forcing ones beliefs on others… even beliefs that seem sweetly correct. This action is the interpretation of a mental torture for the unwilling recipient."
6. In his Pharmaceutical Landscape series in 2009, Shanabrook melted prescription pill bottles and formed them into Easter bunnies. The works are a reflection of the artist's own battle with addiction and a commentary on how prescription drugs, often meant to alleviate people's health issues, become a bigger problem themselves.
7. Was commissioned in 2010, along with Veronika Georgieva by Saatchi & Saatchi to create the advertising campaign for Reporters Without Borders' 25th anniversary. The ads featured Kim Jong-il, Mahmoud Ahmadinejad and Muammar Gaddafi in the style of the Paper Surgery series.
8. Shanabrook has held solo exhibitions at the City Museum of Ljubljana, Orel Art in Paris, Charlotte Moser Gallery in Geneva, Daneyal Mahmood Gallery in New York, Musee d'art et d'histoire in Neuchatel, Switzerland, among others.
9. When asked what he was most inspired by in an interview, Shanabrook responded: "The Arte Povera artists' methods and process in how an endless amount of material can be adapted into an artwork, had a big influence on me." The Arte Povera by definition is an art movement that originated in Italy during the 1960s. It combines conceptual, minimalist and performance art in addition to utilizing ordinary materials to undermine the commodification of art.
10. Stephen J Shanabrook was one of the artists Kanye West introduced his readers to when the rapper still had his official website in a blog format. Other artists named in different posts included John Currin, Gabi Trinkaus and Marco Brambilla.
---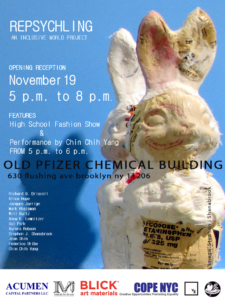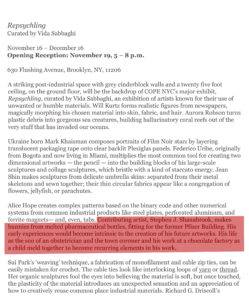 ---
FIVE QUESTIONS WITH… // VERONIKA GEORGIEVA & STEPHEN j SHANABROOK
by Rimma Boshernitsan
Veronika Georgieva and Stephen j Shanabrook join us in our new series 'Five Questions With…', a short-form dialogue created to spark curiosity and connection in bite-size form. From colorful childhood memories of the former Soviet Union, to the new concept of "usefull uselessness," Veronika and Stephen — collaborators and partners in practice — tell us about their backgrounds and inspiration around their work.
Tell us a little bit about your background(s) and where you grew up?
VG: I was born in and grew up in Moscow, Russia. I had a wonderful "pioneer" childhood, known all-too-well to the children of the former Soviet Union. I sharpened my skills dismantling Kalashnikov weapons in 30 seconds in school and during my later years, graduated from Moscow Architectural University—one of the most liberal colleges in the country.
Meanwhile, Stephen, the son of an obstetrician and the town coroner, spent his childhood working at a chocolate factory and building robots in the basement of his house in rural Ohio. He received a BFA from Syracuse University and studied in Florence, Italy. He has participated in residencies at Skowhegan School of Painting and Sculpture and De Atelier in The Netherlands.
What turns you on creatively, spiritually, and/or emotionally?
SJS: I walk. I like to walk a lot, and from moving and seeing, I get inspired.
VG: I love the sea and forest and hiking, but it never inspires me. My mind is fully at rest when I'm in nature. However, what does inspire me, is any form of communication / connection with people, personally or through their art: books, sculptures, paintings, movies.
What was the impetus for you to start your artistic practice and how did you decide to do it together?
SJS: I wanted to contribute and communicate, but in a way that was "useless"—a sort of useful uselessness. I don't try to make sense of what I do, organize it, or give meaning to it. It's like my diary, but in a sculptural way. I call it "emotional conceptualism." And with Veronika, as life partners, over time, it became apparent that our mutual attraction to the combination of destruction and beauty was something we share on many levels.
Who are you most inspired by (together and individually)?
SJS: The Arte Povera artists' methods and process in how an endless amount of material can be adapted into an artwork, had a big influence on me.
VG: I am inspired by people who have a strong sense of "being alive." Those who constantly work on "being alive" like Henry Miller, Bukowski, Tolstoy, Brodsky, and Anna Akhmatova. Not necessarily optimistically alive, but who are sincerely trying to get to the core of themselves, to the core of who they and we are—turning the sufferings into the tool for search. Rilke, Rothko, Proust…
I refuse to be part of modern day's strong competition in search of success, where artists are demanding to be understood and are willing to kill you with their bigger-than-life description of concepts and explanations. The more it's unclear to you, the more you are trying to explain your ideas to others. The truth is simple, that's maybe why we call it artWORK—one's artwork either works or it doesn't. By itself. Without you. Get to the core of yourself, work on yourself. The others will follow. Or not. Why does it matter so much anyway?
How would you want to be remembered?
SJS: As I am.
VG: As a piece of cake. A Russian one, not the horrible American sponge one.