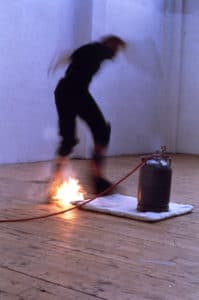 lives & works in New York City
Collaborations & Awards *
2017 Postcard Project grant from Northern Manhattan Arts & Culture / NMAC
2014 Wallpaper* Magazine Limited Edition Cover & "Final Cut" inside Project *
2013 Senhoa Foundation, against human trafficking campaign *
2012 shortlisted for Lexus Hybrid Art Grant *
2011 Petrou\Man advertising campaign *
2010 shortlisted for Cannes Golden Lions for Reporters Without Borders advertising campaign*
2010 Saatchi & Saatchi for Reporters Without Borders 25th anniversary advertising campaign*
2010 Comme des Garçons world-wide advertising campaign Spring-Summer 2010 *
Solo Exhibitions
2018 POOR TRAITS, two-person show with Gerben Mulder, Frank Taal, Rotterdam
2011 Traveling Idiot, City Museum of Ljubljana, Vzigalica Gallery, Slovenia / curated Renata Salecl
He Who Makes Beast Of Himself, Charlotte Moser Gallery, Geneva
2010 In Pills We Trust, Orel Art UK, London
2009 Liquid Lushes and Late Night House of Pills, Daneyal Mahmood Gallery, New York
Morgue Chocolate, project for Eternal Tour, Musee d'art et d'histoire, Neuchatel, Switzerland
2008 Devil's Necklace, Orel Art, Paris
Licking Your Wounds, Daneyal Mahmood Gallery, New York
Autopsy of the Moment and Other Flat Gestures, Charlotte Moser Gallery, Geneva
2006 Hell & Back, XL Projects , Moscow
Hell & Back, Artstrelka Projects, Moscow
2003 Automat, Kubometer Gallery, Moscow
2002 Stephen j Shanabrook, De Schone Kunsten Gallery, Haarlem
2001 Being Wet, 31 Grand Gallery, New York
Topographical Study of the Human Brain After a Gunshot Blast to the Mouth, De Schone Kunsten Gallery, Haarlem
1997 Wild East Wild West, De Praktijk Gallery, two person show with Ronald Ophuis, Amsterdam
Mapping Out Narcotic Finger Movements , Festival a/d Werf, Utrecht
Stephen j Shanabrook, De Schone Kunsten Gallery, Haarlem
1996 Deformed Faces Club, De Schone Kunsten Gallery, Haarlem
Sleeping with Chocolate, Festival a/d Werf, Utrecht
Unknown Resurrections, Galerija Kapelica, Ljubljana
Restitution after the Meeting of 13, New Planet Gallery, St. Petersburg
More ( Than) Chocolate, two person show with Olga Chernysheva, L-Gallery, Moscow
Group Exhibitions
2018 Brother from Another Mother, Galerie Mark Peet Visser, curated by Majke Hüsstege Projects, Knokke / Belgium
Art Rotterdam, Frank Taal Gallery / Rotterdam
2017 Proof of Life , Weserburg Museum of Modern Art, Bremen / Germany
Beaten to a Pulp on the Bed of Moss | performance for Watermill Gala | curated Noah Khoshbin & Ivan Cheng
Watermill Auction, The 24th Annual Watermill Center Summer Benefit, Water Mill, NY | curated Daneyal Mahmood
Postcard Project, Northern Manhattan Arts & Culture / NMAC, NYC
Forbidden Games, project for Contemporary Art Center, Vladikavkaz, Russia (coming up)
2016 SPIN2, Exploratorium Museum of Art and Science, San-Francisco USA *
Repsychling II, Former Pfizer Chemicals Building, Broooklyn / curated Vida Sabbaghi
Co-Author, Museum New Wing of Gogol, Moscow, Russia /curated Katya Bochavar *
Co-Author, Perm Art Center, Perm, Russia /curated Katya Bochavar *
2015 Memory Lane, project for AURORA FESTIVAL, Dallas, Texas USA / curated Tim Goossens*
SWEET as ONE, Public Art Project for All Right Reserved, IFS, Chengdu, China
Repsychling, Macy Gallery, Columbia University, New York / curated Vida Sabbaghi
2014 SPIN, Exploratorium Museum of Art and Science, San-Francisco *
Project Moskva: Urban Space, parallel program, Ca'Rezzonico, 14th Venice Architectural Biennale, Venice, Italy / curated Christina Steinbrecher-Pfandt *
Full House, Aeroplastics Contemporary, Brussels, Belguim
Collection of Sonny Burt & Bob Butler, Talley Dunn Gallery, Dallas, Texas USA
2013 Dissecting Art, Intersecting Anatomy: Merging contemporary art with the works of Pauline Lariviere, S3 Gallery, Chicago
Eat Your Heart Out Anatomical Heart Pop Up, Original Content, London United Kingdom
2012 Wunderkammer, AUTOCENTER, Berlin Germany / curated Birte Kleeman
Dirty Messy Paintings, Ross Arts, Rosendale, NY USA / curated Gerben Mulder
Memory Confetti, Brooklyn Fine Arts, NY USA *
Capricious Auction, Martos Gallery, NY USA
Take My Soul, EXPRMNTL Galerie, Toulouse, France
Editions, ford PROJECT, New York USA *
2011 Afgan-Kuzminki: Human Oratory, parallel program of 4th Moscow Biennale, Moscow / curated Andrey Parshikov *
Afgan-Kuzminki: Human Oratory, Viktoria Gallery, Samara, Russia / curated Andrey Parshikov *
Acquired Taste, Begovich Gallery, California State University, Fullerton USA
Summer Affair, ford PROJECT, New York USA / curated Tim Goossens & Rachel Vancelette *
Visions & Fashion. Capturing Style 1980/2010, Kulturforum, Berlin State Museum / Germany *
It is Amber, Arnhem Mode Biennale, curated by JOFF, Arnhem, The Netherlands *
MONAISM, inaugural exhibition, Museum of Old and New Art ( MONA), Tasmania, Australia
Manipulation, Old Umbrella Factory, Nijmegen, The Netherlands
The Show Must Go On, Capricious Space, New York USA
2010 Street Anatomy, International Museum of Surgical Science, Chicago, USA / curated Vanessa Ruiz
Bittersweet, Paul Robeson Gallery, Rutgers University, USA
Obscure Desire, 1918ArtSpace Gallery, Shanghai, China / curated Kartini Tanoto *
Chocolate A-Z, Gallery by the Harbour, Hong-Kong
New Culture Festival, Central House of Artists, Moscow, Russia
2009 That's All, Folks! Stadshallen, Bruges, Belgium
TSUMArt, TSUM Department Store, Moscow Russia
ArtsLottery, CECArtslink, Ronald Feldman Fine Arts, New York, USA
Children of Perestroika, parallel program 3rd Moscow Biennale, Moscow Russia / curated by Andrey Parshikov
Bad News, Daneyal Mahmood Gallery, New York USA
Summer Show, Orel Art, Paris FRance
Fool's Food, CAN, Centre d'Art Neuchâtel, Switzerland
The Aesthetics of Terror, Embedded Art, Akademie der Künste, Berlin Germany
2008 The Aesthetics of Terror, Chelsea Art Museum, New York USA / curated Manon Slome & Joshua Simon
Meat after Meat Joy, Daneyal Mahmood Gallery, New York USA / curated Heidi Hatry
Triptyque, Angers Festival France
Deadly Serious, EXPRMNTL Galerie, Toulouse France
Speaking to the Unspeakable, Catharine Clark Gallery, San Francisco USA
Holy Smoke! Cokkie Snoei, Rotterdam The Netherlands
2007 East/ West, Orel Art, Paris France
It's Not a Food, Era Foundation Museum, Moscow Russia / curated by Olga Loupokhova
Love is in The Air, EXPRMNTL Galerie, Toulouse France
Toutes les couleurs sont autorisées à condition que cela n'empêche pas le commerce, Atelier 340 Muzeum, Brussels Belguim / curated by Claud Briand-Picard & Antoine Perrot
Images Festival, Wynick/Tuck Gallery, Toronto Canada / curated by Pablo de Ocampo
Red Shift Festival, Anthology Film Archives, New York USA
2006 Common Destination, The Drawing Center, New York USA / curated by Katherine Carl
Rembrandt: Death, Dissection & Doctors, Lloyd Hotel, Amsterdam The Netherlands / curated by Kees Maas
Blessed are the Merciful, Feigen Contemporary, New York USA / curated by Jerome Jacobs
Artists and Arms, LAZNIA Centre for Contemporary Art, Gdansk Poland
2005 Oracle of Truth, Aeroplastics Contemporary, Brussels Belguim
Artists and Arms, Contemporary Art Center MARS, Moscow Russia
Boost in the Shell, De Bond, Bruges Belguim / curated by Jerome Jacobs and Michel Dewilde
Accomplices, The State Tretyakov Gallery, 1st Moscow Biennale Russia
Art on Wheels, ArtStrelka, Moscow Russia
2004 Flipside, collaboration with Jury Leiderman & Vadim Fishkin, Artists Space, New York USA / curated by Katherine Carl
Should I Stay or Should I Go? De Schone Kunsten Galerie, Haarlem The Netherlands
Art Kljasma Contemporary Art Festival, Moscow, Russia / curated by Vladimir Dubossarsky & Alexander Vinogradov
Artists and Arms, National Centre for Contemporary Arts, Nizhny Tagil/ Kaliningrad, Russia
Art Moscow, Kubometer Gallery, Moscow Russia
Eat It! Kampnagel, Hamburg Germany
2003 Art Kljasma Contemporary Art Festival, Moscow Russia
Gun and Wound, White Box, New York USA / curated by Alisoun Meehan
2002 plek voor blanco, De Schone Kunsten Galerie, Haarlem The Netherlands
100% of Vision, Regina Gallery, Moscow Russia / curated by Anatoly Osmolovsky
Melioration, Contemporary Art Festival, Moscow Russia curated by Vladimir Dubossarsky & Alexander Vinogradov
Dead or Alive, Zavod K6/4, Ljubljana SLovenia / curated by Suncica Ostoic & Olga Majcen
Unpacked no. 4, New York USA
Heaven Knows I'm Miserable Now, Low Gallery, Los Angeles USA
Sweets, New York USA curated by Alisoun Meehan
2001 Dining Haul: Truck Set for Twelve, New York USA curated by Alisoun Meehan
WORKSPHERES, MoMA / Museum of Modern Art, New York *
White Lights, Contemporary Art Festival, Haarlem The Netherlands
2000 Downtown Arts Festival, New York USA
Stations, Contemporary Art Festival, Nieuwe Markt, Amsterdam The Netherlands
Art Concern. De Schone Kunsten Galerie, Haarlem The Netherlands
1999 Paradise 8, Exit Art, New York USA / curated by Dominique Nahas
Chocolate. Sotheby's Mezzanine Gallery, London The United Kingdom
1998 Chocolate, Rochdale Museum, Scotland
Chocolate. Summerlee Heritage Centre, Coatbridge Scotland
Chocolate, Collins Gallery, Glasgow Scotland
1997 A Natural Selection, Z Gallery, New York USA / curated by Dominique F. Nahas
"Wat AF is, is niet gemaakt ", De Utrechtse School, Utrecht The Netherlands
1996 Proud Flesh. De Vishal, Haarlem The Netherlands / curated by Joost Pollmann
The Invisible Purpose, Wax Museum, Moscow Russia
1995 Chocolate! The Swiss Institute / New York USA / curated by Carin Kuoni & Ingrid Schaffner
Northern Voices: N-Brow Traveling Medicine Show, AS 220, Providence Rhode Island USA
Culture, Water and Money – the Passion of the Frontier, SanYgnacio USA
Unbelievable, Rex Cinema, Belgrade Serbia
1994 Exchange/Datsja, Amsterdam The Netherlands / curated by Suzanne Oxenaar, Vincent de Boer & Olga Loupokhova
Consuming Passions: Food, Art, Culture, Hallwalls Contemporary Arts Center, Buffalo USA / curated by Sara Kellner
Artists' Congress, MOCA / Massachusetts Museum of Contemporary Art, North Adams USA
1993 Exchange, Moscow Russia / curated by Suzanne Oxenaar, Vincent de Boer & Olga Loupokhova
* projects done in collaboration with VERONIKA GEORGIEVA
Collections
Robert Wilson Collection
Berlin State Museum ( Staatliche Museen zu Berlin), Germany
MONA, Museum of Old and New Art, Tasmania
MoMA / Museum of Modern Art, New York
Damien Hirst's " Murder Me" collection, London
Treger / Saint Silvestre Collection, Portugal
Trust for Mutual Understandings, New York
Rabus Collection, Neuchatel, Belgium
The State Tretyakov Gallery, Moscow, Russia
Laznia Centre for Contemporary Art, Gdansk, Poland
Mars Contemporary Art Center, Moscow, Russia
Hallwalls Contemporary Arts Center, USA
Private Collections in Europe, USA, Russia and Australia
Permanent Public Installations
2001 The Orbitor's Chair, BovenIj Ziekenhuis, Amsterdam, The Netherlands.
1999 The Spoken Word Through Water & Time, Dr. Sarphatihuis Hospital, Amsterdam The Netherlands
Education
1990-92 Stichting Ateliers 63, Haarlem, The Netherlands
1984-87 Syracuse University USA, B.F.A., Syracuse, New York
1986-87 Syracuse University, Florence, Italy.
1987 Skowhegan School of Painting/Sculpture, Maine
Selected Awards and Grants
2004 Travelling Bullet Project, commission from CEC International , USA
1992-1998 Stichting Fonds Voor Beeldende Kunsten,The Netherlands.
1995 ArtsLink Grant for Moscow, Russia , Citizen Exchange Council, USA.
1993 Stichting Fonds Voor Beeldende Kunsten, presentation grant Russia